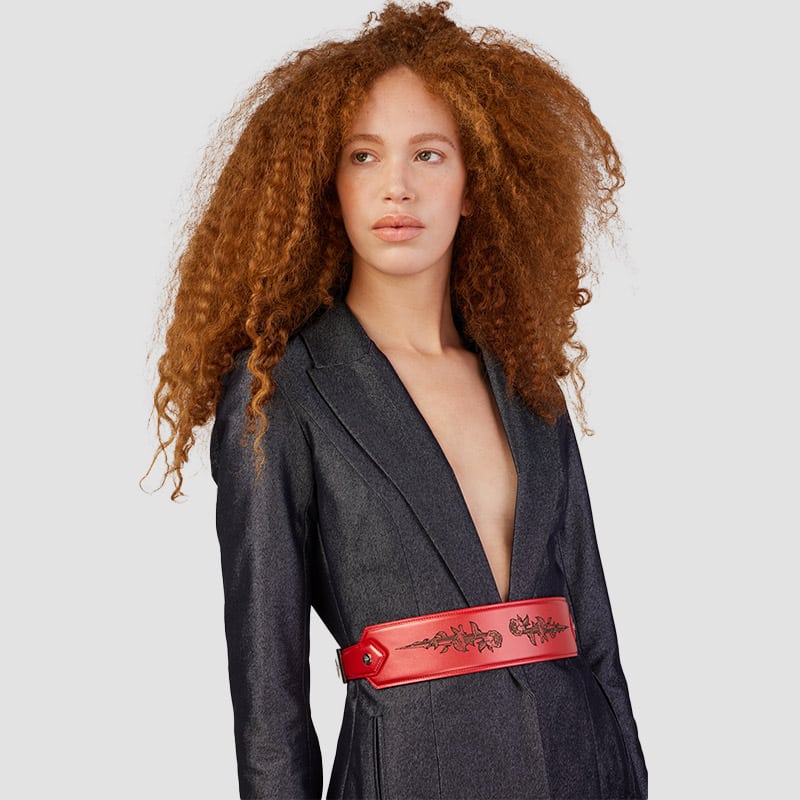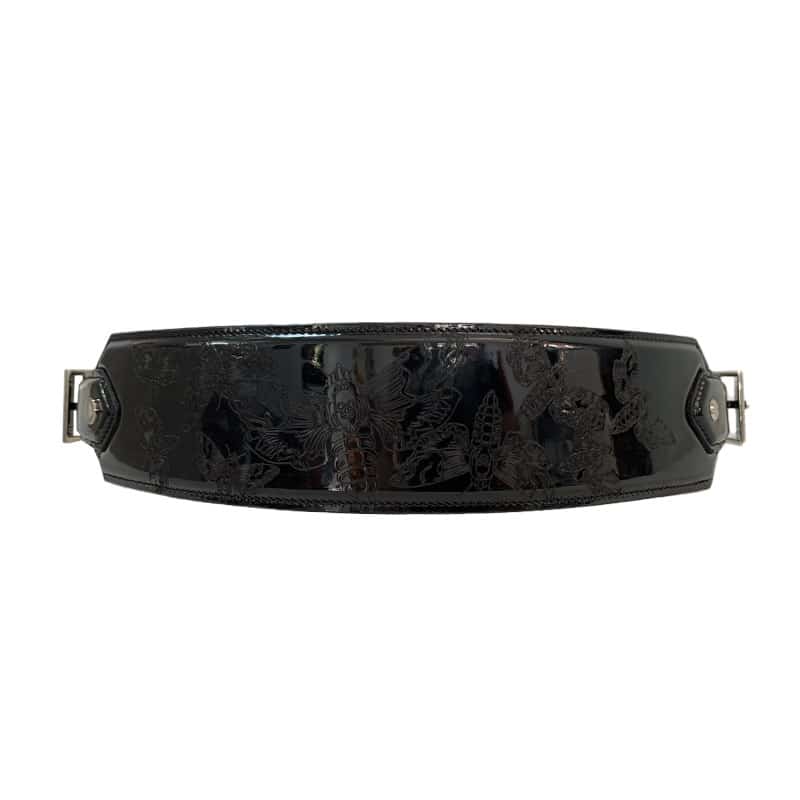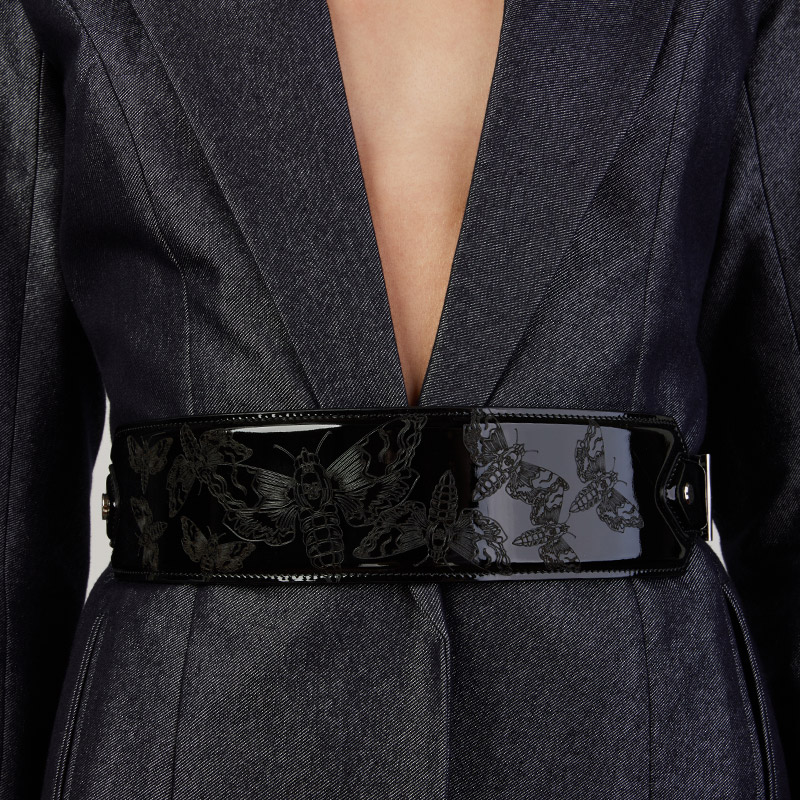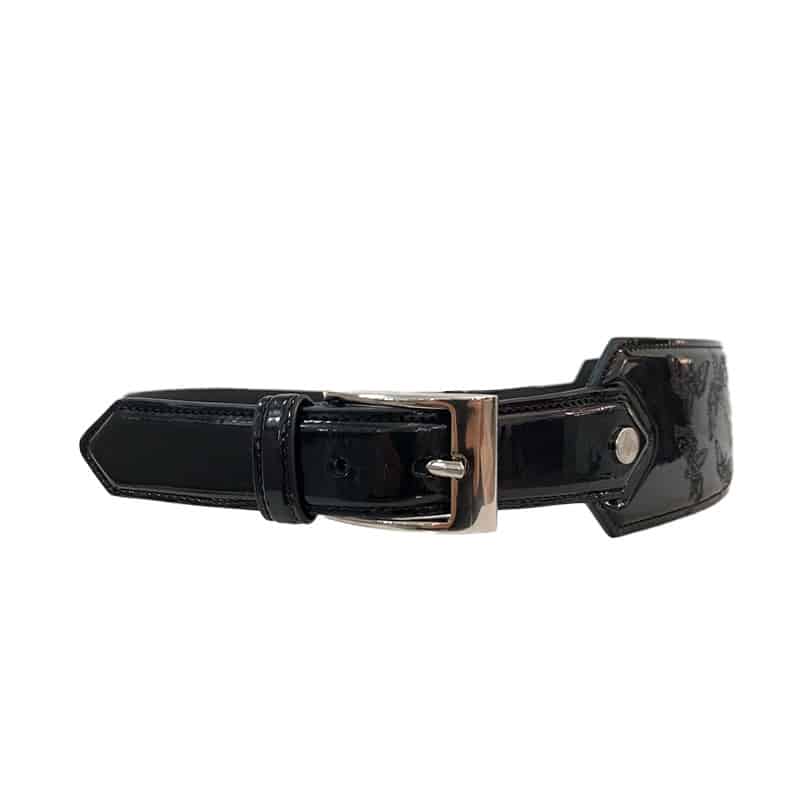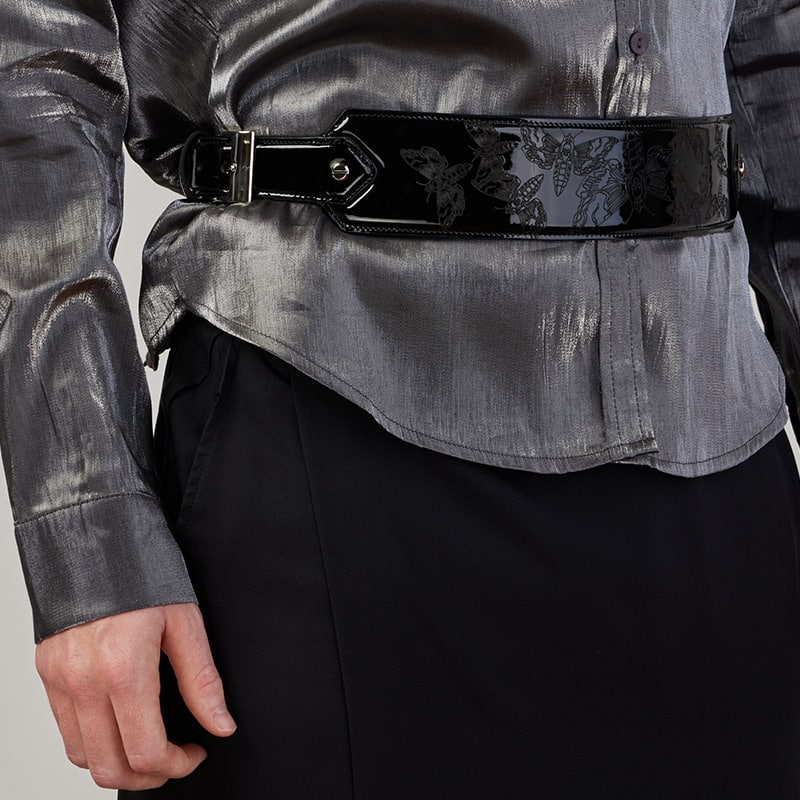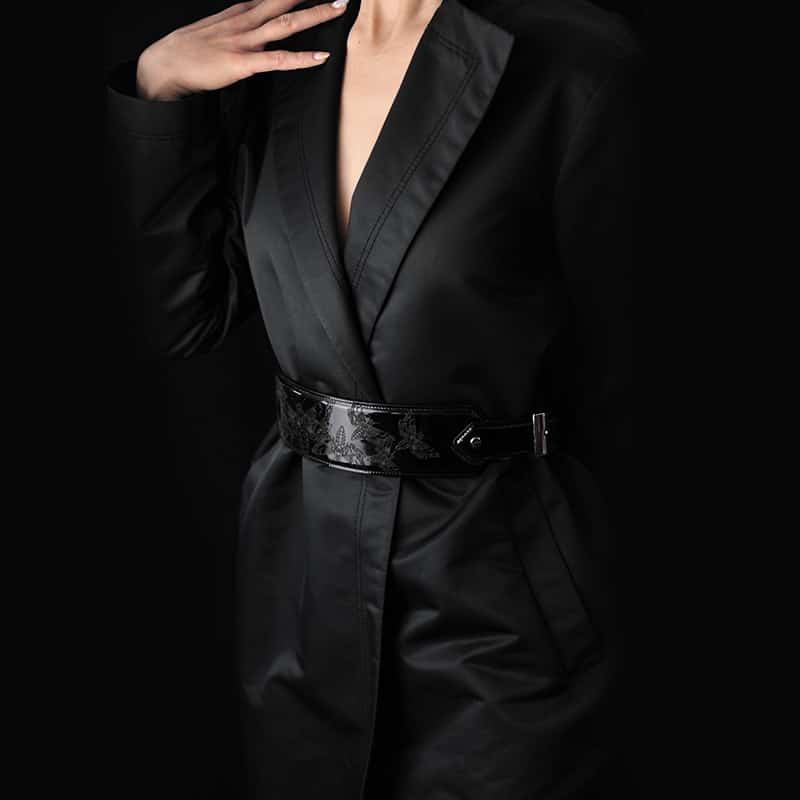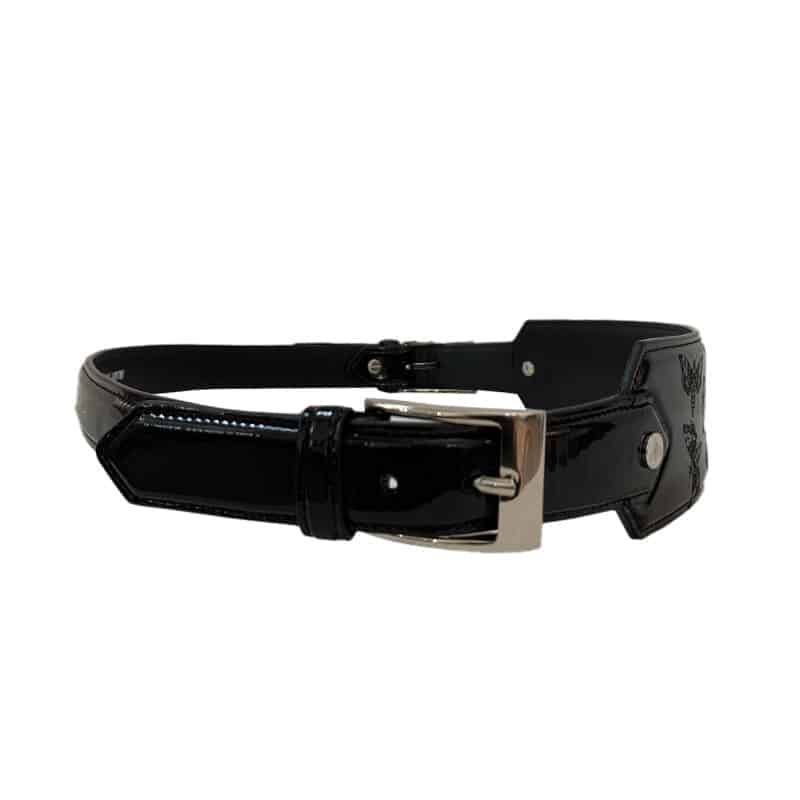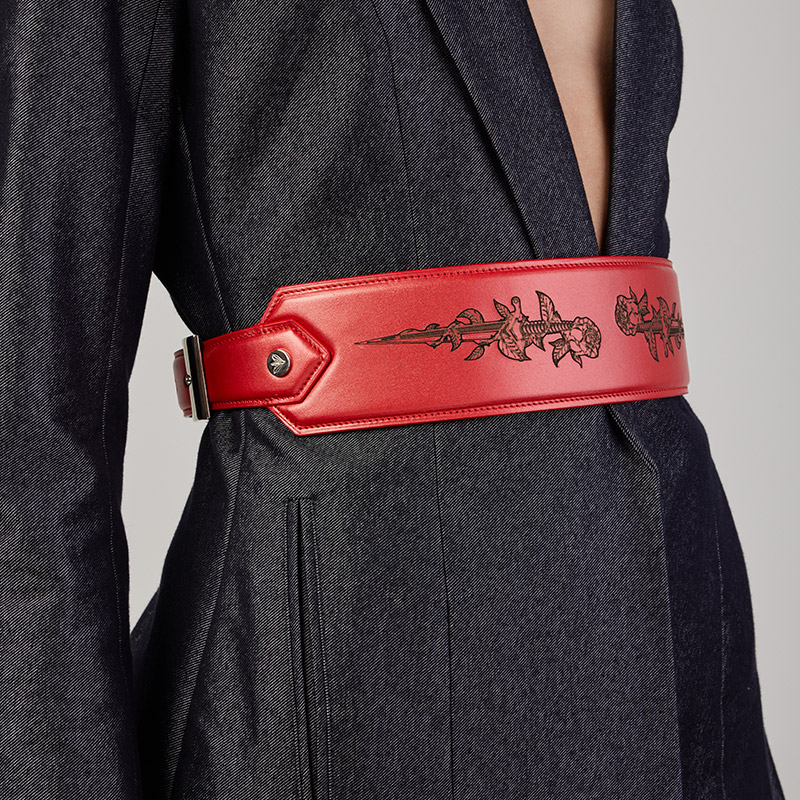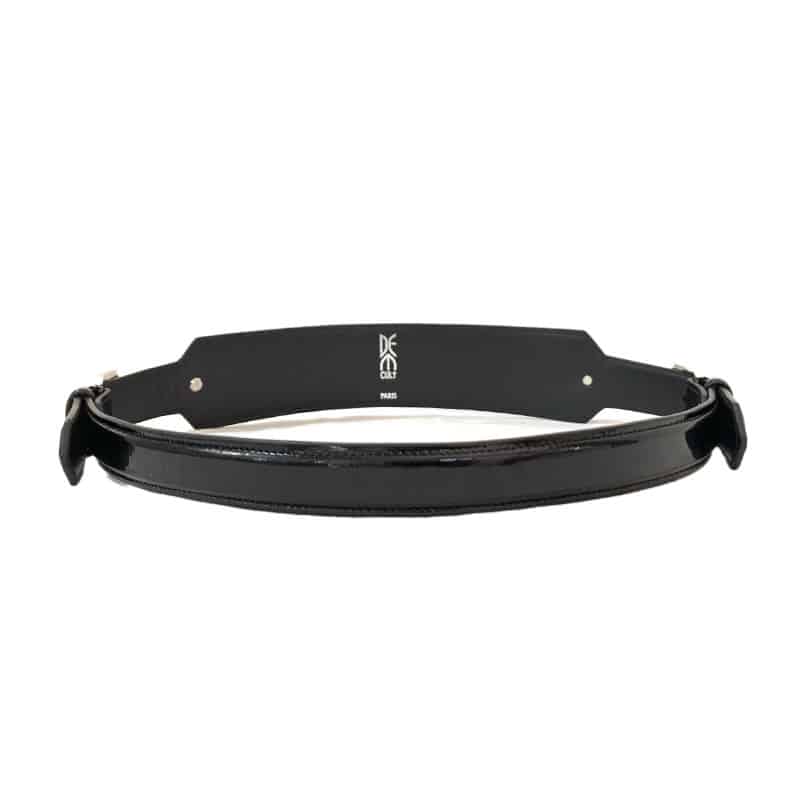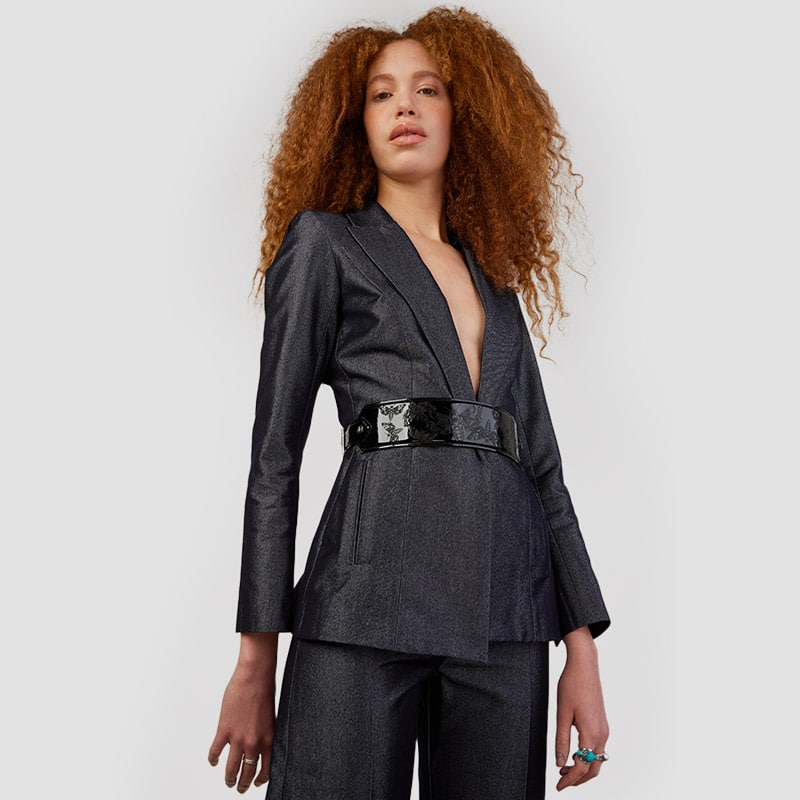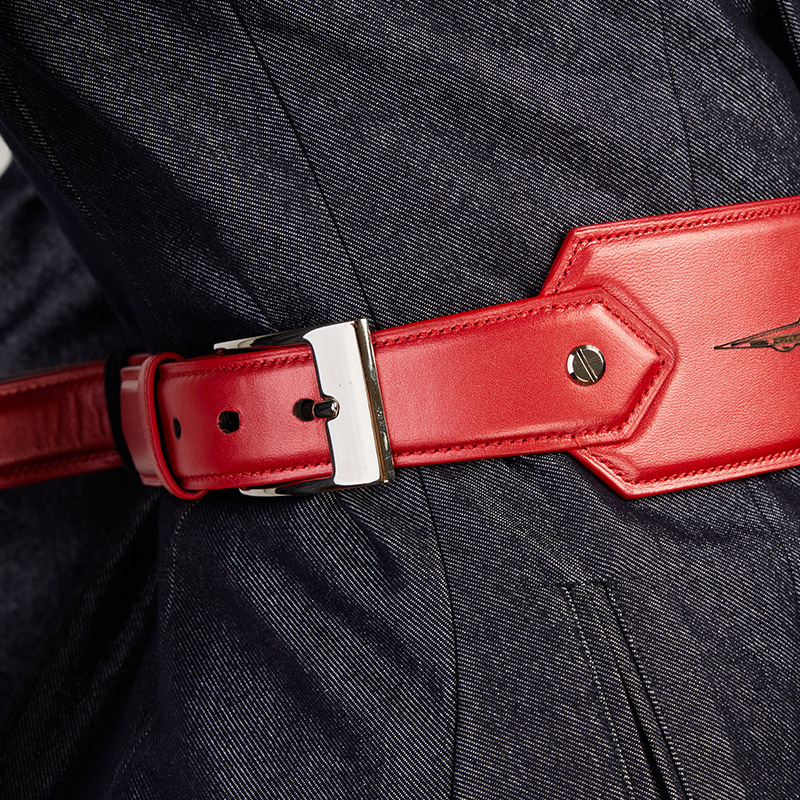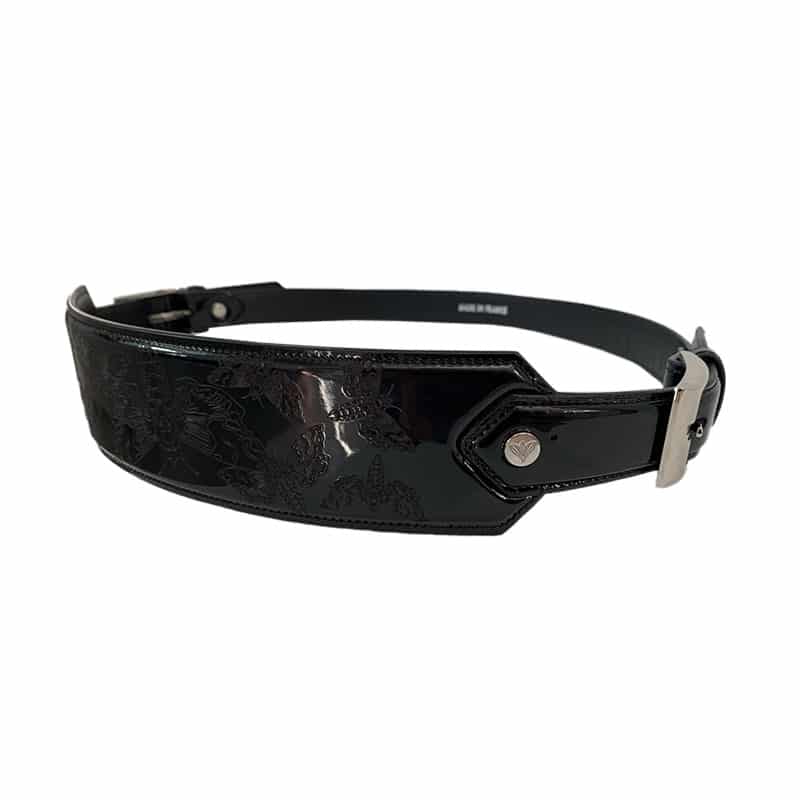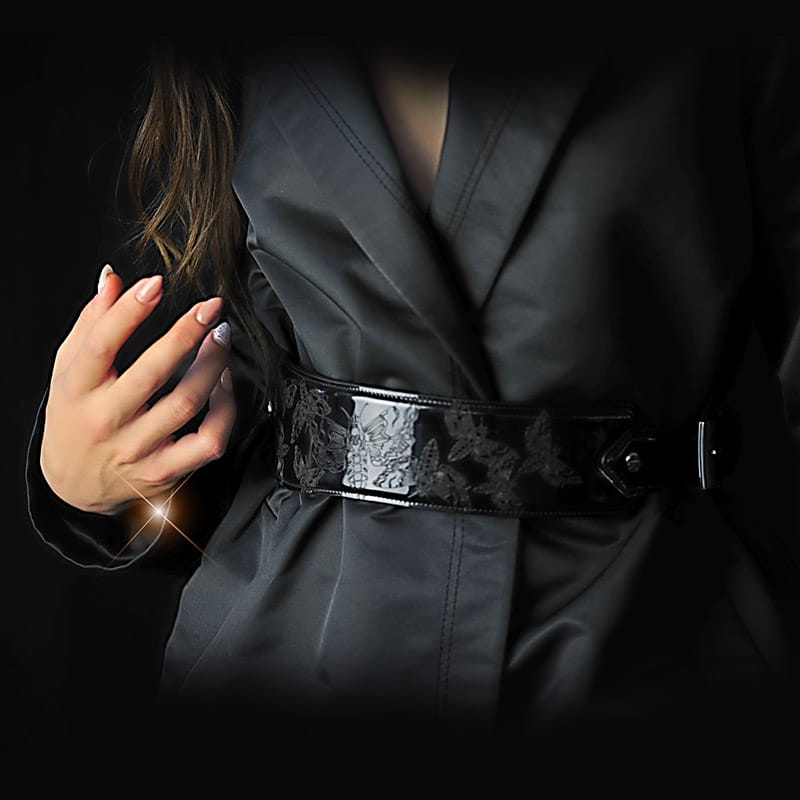 Patent leather belt/strap with engraved death head moth(Sphinx) motif and chain endings.
This beautiful and useful fashion can match any handbag.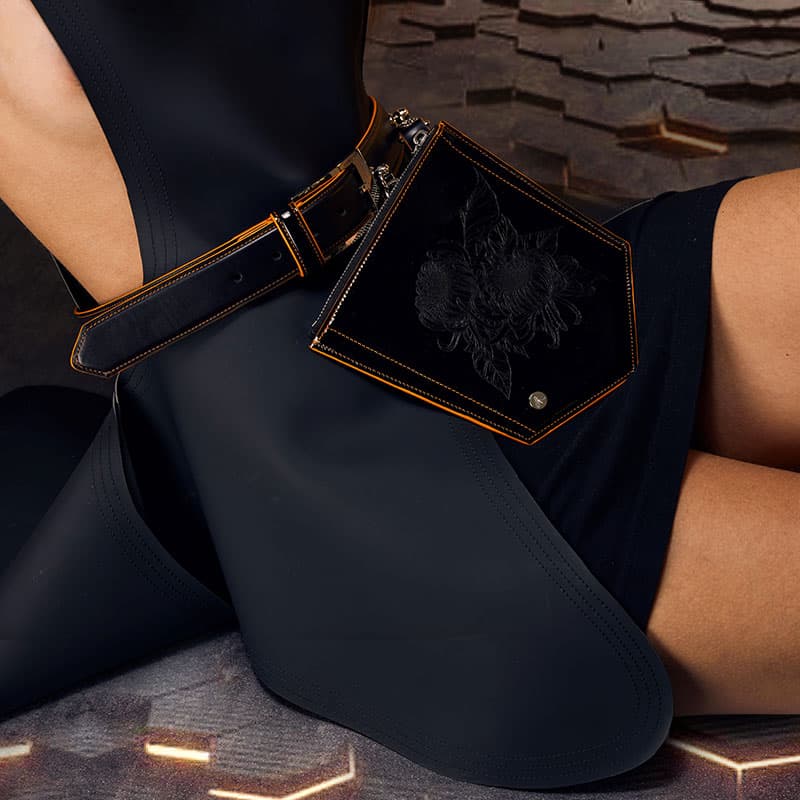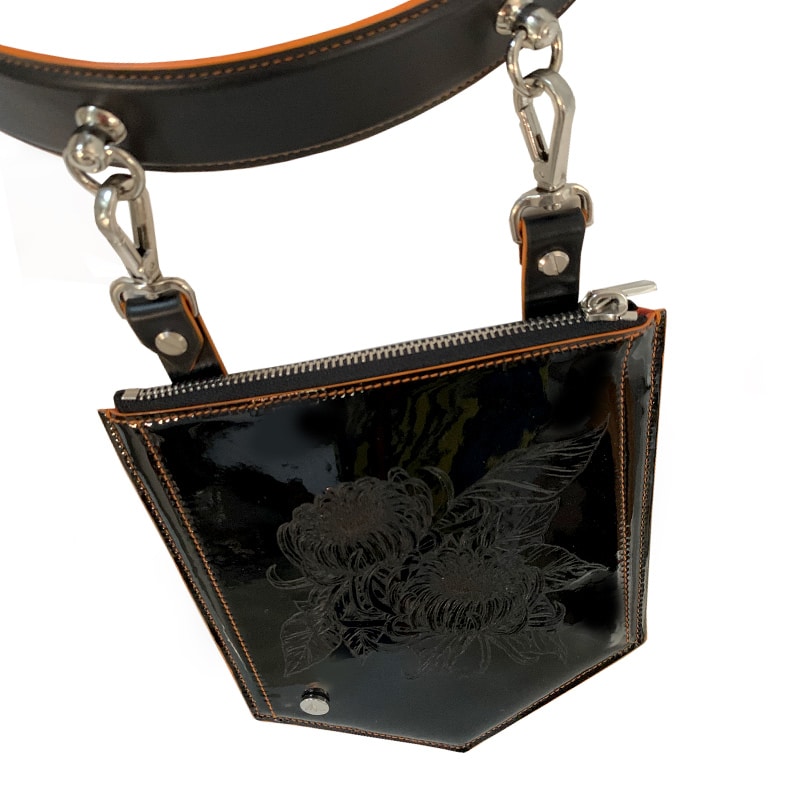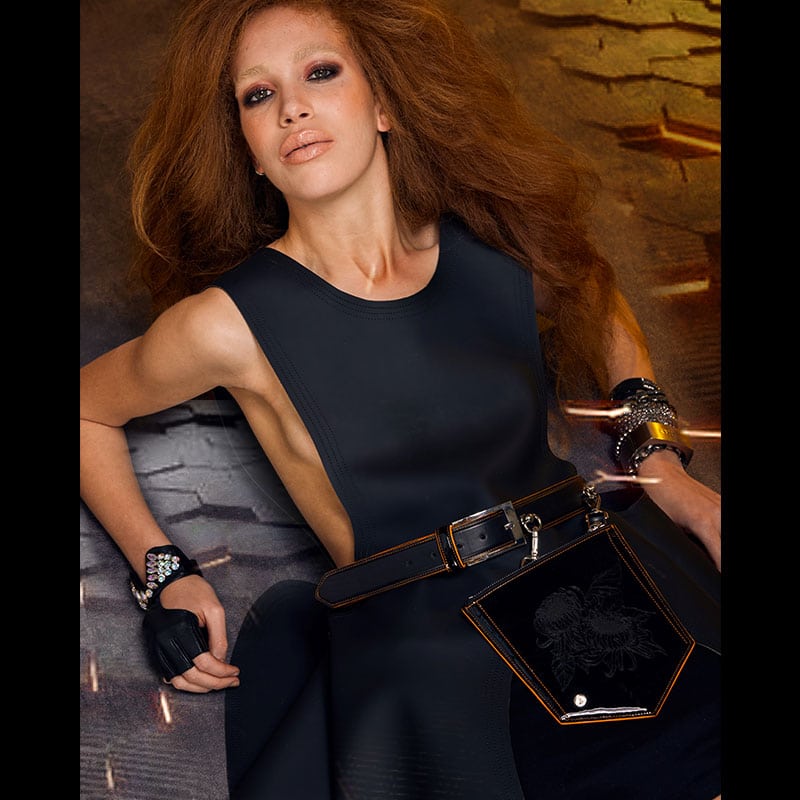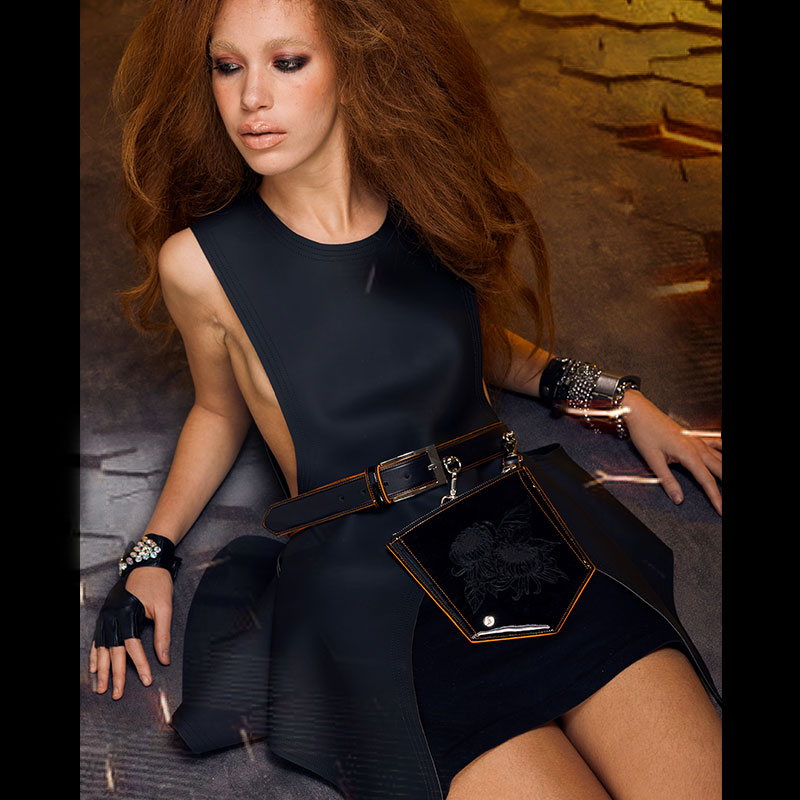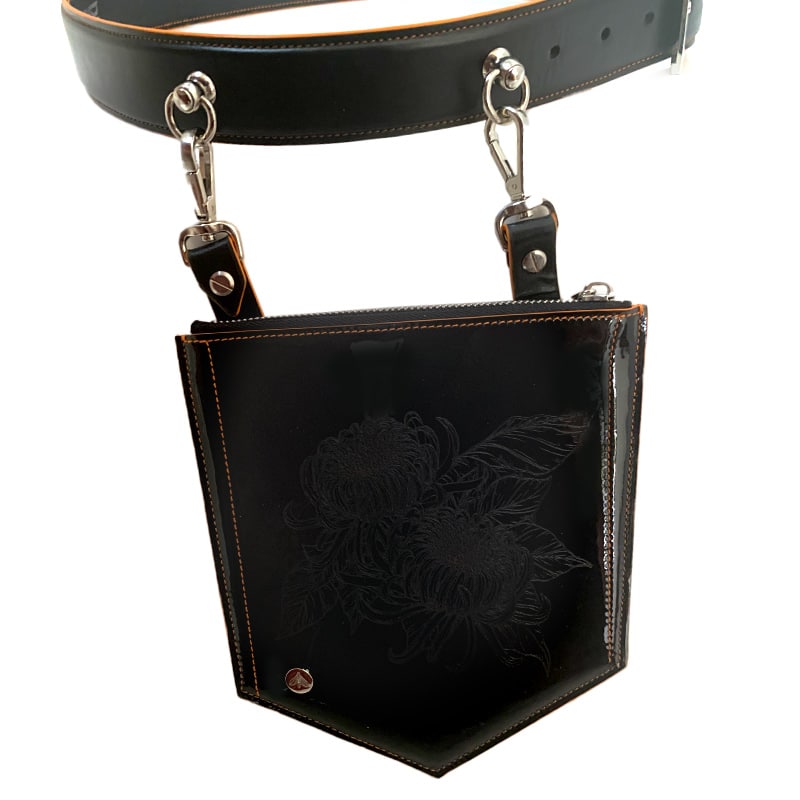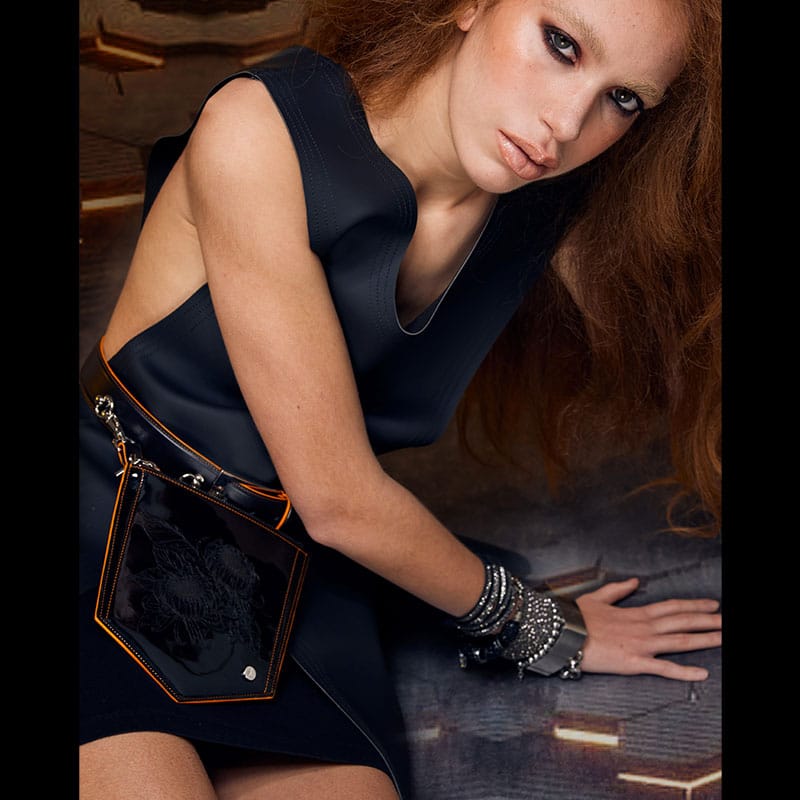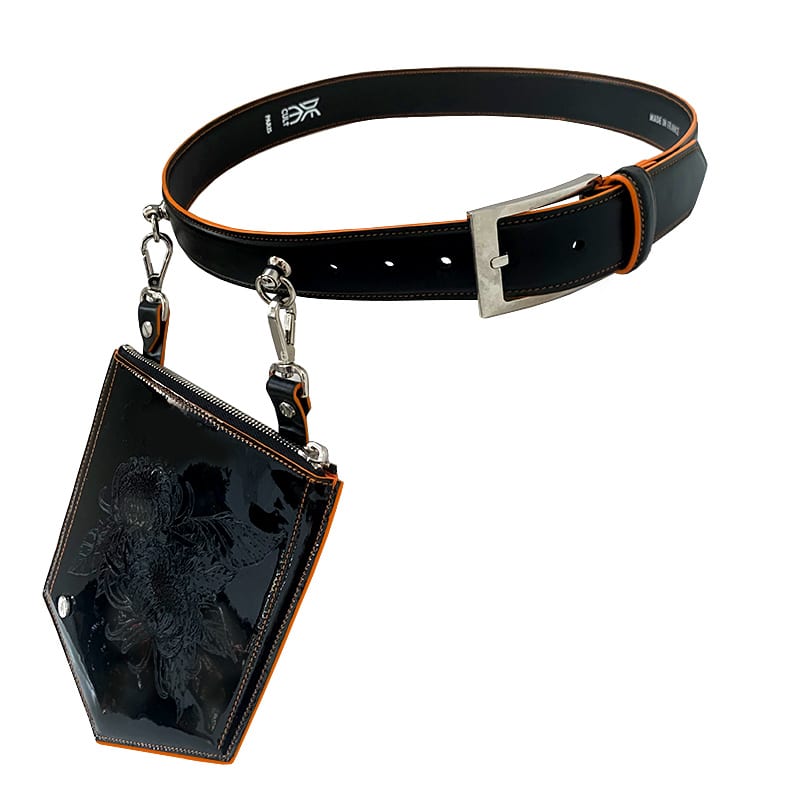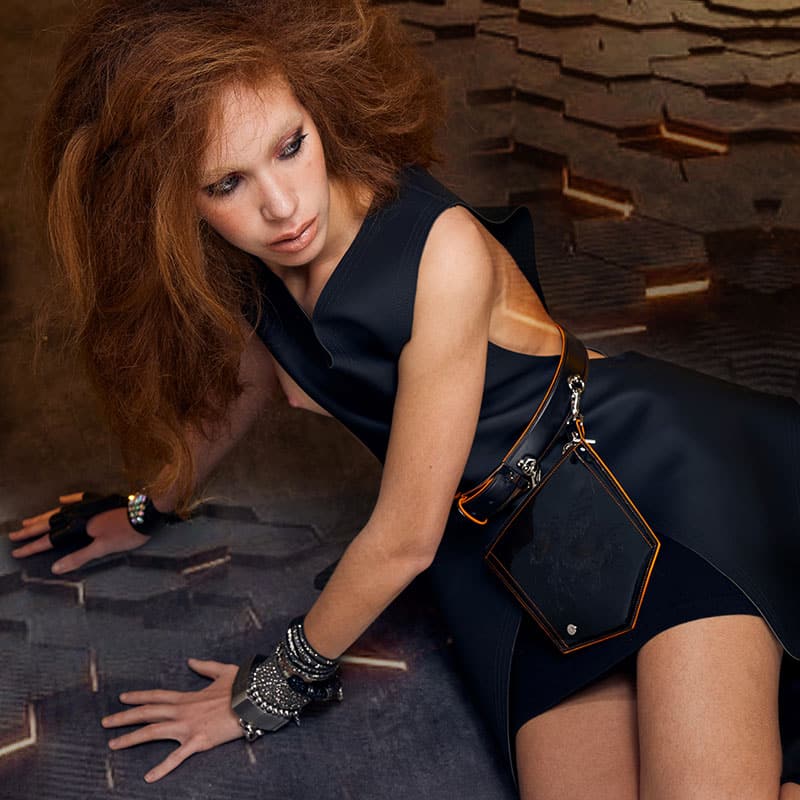 The newest and coolest way to wear your wallet bag.
AC/DC can transform any outfit into "Rockstar" worthy look.
AC/DC is a belt and mini-bag set which can be worn together or separately.
The mini-bag is shaped like the iconic jeans back pocket and can be either be attached to the matching belt or hooked to the belt loop of your jeans.
The belt is in matt black leather with a metallic buckle.
The zippered top mini-bag is in black patent leather with a central branded tattoo motif. There is a choice of 3 motif designs : Sphinx – Calendula – Sacred Heart.
Both belt and pouch have a contrasted orange edging.